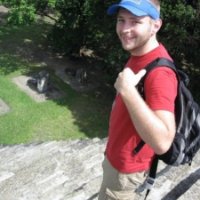 Adam Geitgey
Machine learning consultant. Author at Medium, LinkedIn Learning, & Lynda.com
Adam Geitgey is believes that machine learning and AI should be accessible to everyone. As the author of the Machine Learning is Fun! blog series and video-based courses for Lynda.com, he takes the latest machine learning research and breaks down how to use it in real-world projects.
Adam has been a software developer his whole career, most recently working in the corporate world as a Director of Engineering at Groupon in Palo Alto, CA. Currently, he is an independent consultant helping nonprofits and start-ups around the world apply machine learning. He is also a big fan of old cameras and books.
You can read his work at https://www.machinelearningisfun.com/ or follow him on Twitter at @ageitgey.